Offers and second life


Loading...
Actor Plus Sonar trade in boat
*** Sold ***
The actor plus sonar is based on the normal actor, however, make no mistake, the boat has many extras compared to the already handy standard actor.
The boat is a lot larger than the normal actor and has a range of up to 500m, more than sufficient.
Furthermore, the voor shutters have changed, the actor plus now has its voices central and the capacity has been raised enormously, now you can drop no less than 3 kg of food (depending on the type of AAS) they are also open and closed separately.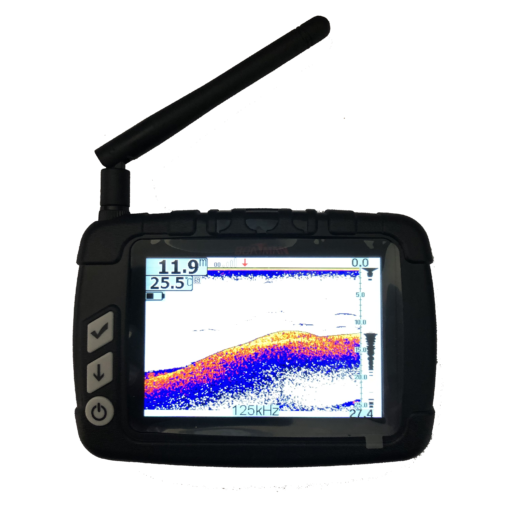 There is of course the sonar, this depth meter/fish seeker has already proven itself well and contains all the necessary options that you can expect from a depth meter. The comments on this are therefore very enthusiastic. Even a stone of 10 cm is displayed on the screen!
The depth hik can be mentioned superfluous as this depth does not apply to carp fishing with more than 30m.
And with regard to the distance, it achieves 250m under ideal conditions
3.5inch color screen
Distance +/- 250m
Depth oak +30m
Temperature display
And an extra feature is the hook release that is now placed as standard, the name does not say everything because we prefer to use the hook release to drop a possible backlead.
Furthermore, the boat is equipped with cover hood in such a way that your food is not removed from the boat by seagulls or other water birds and it allows you to work with PVA bags.
The boat is also equipped with a very handy bracket to wear the boat and navigation lights are placed, with these lights it is very easy to determine from a distance which direction your boat sails. You can disable this if desired.
Very handy boat that can be used in almost every situation
A range of up to 500 meters
Powerful Li-ion batteries 10AH, up to 100 minutes of sailing time (depending on the circumstances)
Extremely easy to use transmitter (basic)
Very handy channel.
Can sail automatically for 1 minute (and can even be adjusted even then, cannot be easier)
Also remotely it is clear what the boat does through different light functions
2 hoppers can be operated separately.
Hook release, ideal for dropping your backlead or hook line.
Very handy carrier.
Navigation lights
Sonar up to 300m max
Available in the following versions:
.